About I'm Wall's
More than just a tasty treat! Every scoop, cone or stick of Wall's ice cream supports our I'm Wall's Traineeship, a global initiative which aims to tackle the societal challenge of unemployment. In the UK, our programme is focused on connecting young people, who may feel unsupported and excluded from career opportunities, with a traineeship allowing them to gain the confidence, skills and experience they need to start building their career and find long-term employment.
Our Mission
At Wall's our mission is to inspire happy connections across generations of ice cream lovers, one street at a time. Helping young people to grow the confidence and skills they need to find employment is an important part of this mission, because we know what a positive impact this can have on happiness and wellbeing. Through the making and selling of our Wall's ice creams, I'm Wall's is here to help participants, partners and ice cream lovers feel more connected to their communities – the secret ingredient to happiness!

The I'm Wall's Traineeship


The programme begins with a traineeship which provides young people with the opportunity to learn the skills they need to start employment, such as:

CV writing skills
Job search & application skills
Interview techniques
Digital Skills
English & Maths Functional skills
As part of this traineeship, we also connect I'm Wall's trainees to a 4-week work experience placement with one of our programme partners. This work experience placement will usually take place within the leisure, hospitality, or retail industry throughout the Summer season. In some parts of the UK we may also be able to offer work experience placements within a manufacturing or warehouse environment. Throughout this process we provide each candidate with a mentor and access to our support network.
Once our trainees have completed their traineeship, we work with our programme partners to help connect them to long-term employment opportunities. Finding a job, building a career and developing professionally helps people find confidence, purpose and routine, learn new skills and improves their wellbeing.

1. Smart Training & Recruitment and Movement to Work
The soft ice cream on top; the network and training provider who enable us to reach the young people in society that need support the most. They recruit I'm Wall's participants, provide support and mentoring, and facilitate the traineeship for everyone on the programme.
2. Wall's Team

The cone in the middle that holds the Cornetto together. Wall's own, manage and facilitate the I'm Wall's programme, sourcing job placements & securing partnerships to help with programme delivery.
3. I'm Wall's Partners

The Cornetto chocolatey tip; our partner sites who sell Wall's ice cream and create work placements. Just like the chocolatey tip on a Cornetto, the programme is not the same without them.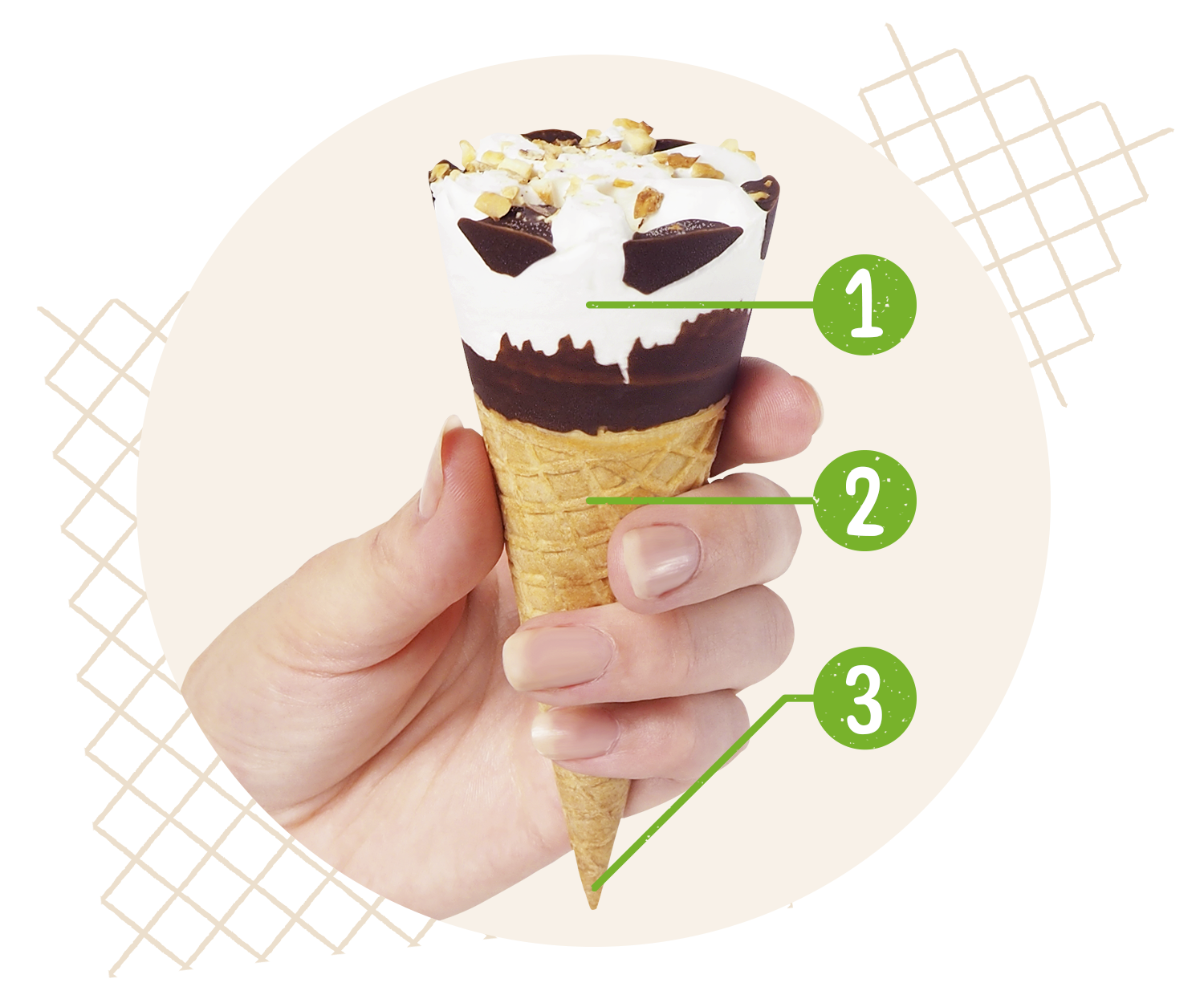 Become an I'm Wall's partner


I'm Wall's is a pretty sweet deal for our partners too.
To become a partner we simply ask that you already are, or would like to, sell our delicious Wall's ice creams at your site - helping us to share happiness across more of our communities.
All partners who choose to take part in our I'm Wall's traineeship programme, we will support to boost ice cream sales. Whether an old or new Wall's customer, when you sign-up to join I'm Wall's you will be contacted by someone in our Wall's sales team who will help you to get the most out of selling our ice creams by providing promotional support as well as identifying the best cabinet solution, the ideal portfolio and visibility items for your site.
As part of the I'm Wall's programme, our partners will need provide a high-quality four-week work experience opportunity for I'm Wall's trainees.
By the time I'm Wall's trainees start their work placement, they will have already completed four weeks of training on us - so you will be hiring trained staff and we ensure this is within a flexible recruitment framework that works for you and your business. After the 4-week work experience period is complete, and you've had the opportunity to get to know your trainee and make sure they're a good fit for your business, we encourage you to consider them for any longer-term employment opportunities you may have, and to ensure you provide meaningful feedback to them so they can continue to grow their skills and confidence.
I'm Wall's is built on collaboration. It is a programme that is made possible by partners coming together to change the lives of young people who need a helping hand getting into employment. Our ambition is to grow our programme each year, helping more young people to find confidence and happiness through employment across the UK. We need the support of our I'm Wall's partners to make this happen, so if you would like to find out more, get in touch.
I'm Wall's has been running in the UK since 2015, and we have created over 100 work experience placement opportunities so far, with many of our I'm Wall's graduates going on to secure long-term employment.
Sarah, from Luton, was an I'm Wall's graduate in 2019. Sarah was diagnosed with Asperger's Syndrome when she was 5 and whilst she found the academic side a little challenging, she loved school and went on to study Art and Fashion at her local college. After leaving college, she applied for lots of jobs but like many young people found it difficult to find work so began volunteering at a local charity shop. Sarah was referred to the I'm Wall's programme through Autism Bedfordshire and, after completing our training programme, was given a summer job at Whipsnade Zoo, where she spent 18 hours a week helping in the zoo's restaurant, including scooping Carte D'Or ice cream for visitors.
Since graduating from the I'm Wall's programme in September 2019, Sarah's self-esteem and confidence has continued to grow. Just a few months after completing her work experience at Whipsnape Zoo and graduation from the I'm Wall's programme, Sarah secured a job working at Superdrug over Christmas. Early in 2020 Sarah applied for and was offered employment with City Facilities Management working at her local Asda store, where after a few months her role was made permanent.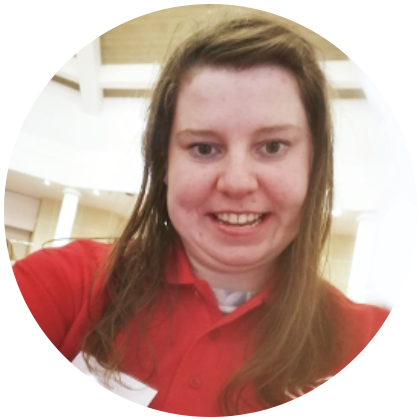 "I loved my time at Whipsnade Zoo and the experience that I gained was brilliant..."
Sarah
2021
Sarah is full of enthusiasm about her time with the I'm Walls programme and said: "I loved my time at Whipsnade Zoo and the experience that I gained was brilliant. I met lots of new colleagues and customers and this helped me with my skills to work with people. I know that I was able to get and keep my job as a supermarket cleaner at Asda because of all the things I leant during my I'm Walls placement. Thank you, and I think that if others are struggling to find a job the programme and placement will really help your next step."
Speaking about the programme, Sarah's mum Teresa said: "I just wanted to say thank you to I'm Wall's for running a programme like this and for giving those with disabilities in our communities a chance when others won't. The programme really lifted Sarah and encouraged her to be more confident and we are so thankful for the opportunity she was given. These types of initiatives really do work and are making a huge difference to the everyday lives of people here in the UK."
Apply for the I'm Wall's programme
If you would like to discuss eligibility for yourself or someone you know for the I'm Wall's programme, please contact:
Become an I'm Wall's partner
If your site currently sells, or is interested in selling, Wall's ice cream and you would like to discuss offering a placement opportunity to someone through I'm Wall's then please contact:
Employ an I'm Wall's graduate
If you're looking for applicants for a vacancy in your company and want to find out more about I'm Wall's graduates then please contact:
Press and other enquiries
If you have any general queries about Unilever, you can contact us by using the form linked here (Discover More).