Wall's commitment to Nutrition
At Wall's, our delicious kids ice creams and ice lollies are made with kids in mind, so that the whole family can enjoy them- and that's a promise!
We think ice cream is all kinds of fun. So, we've specially designed our Wall's kids ice creams with yummy flavours and textures, exciting shapes and colours. But, as part of our 'Responsibly Made for Kids' promise, we've set ourselves some strict nutritional guidelines for our kids single-serve ice creams to make sure they contain no more than:
3g saturated fat per portion (1.5g saturated fat if ≤60 kcal)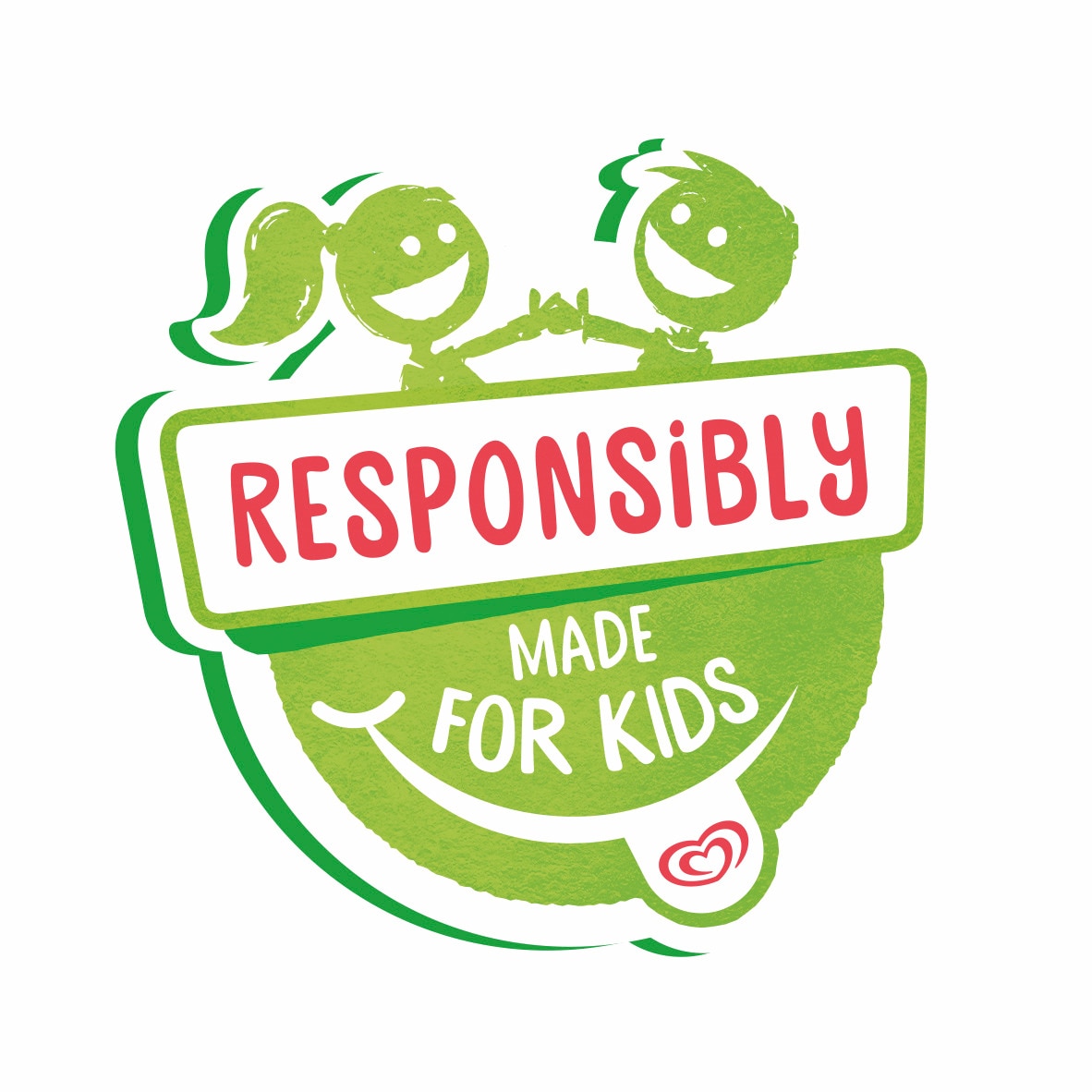 Now that you know, all you have to do is look for the logo on our Wall's kids ice creams and you and your kids can enjoy our ice cream as part of a healthy, active lifestyle.