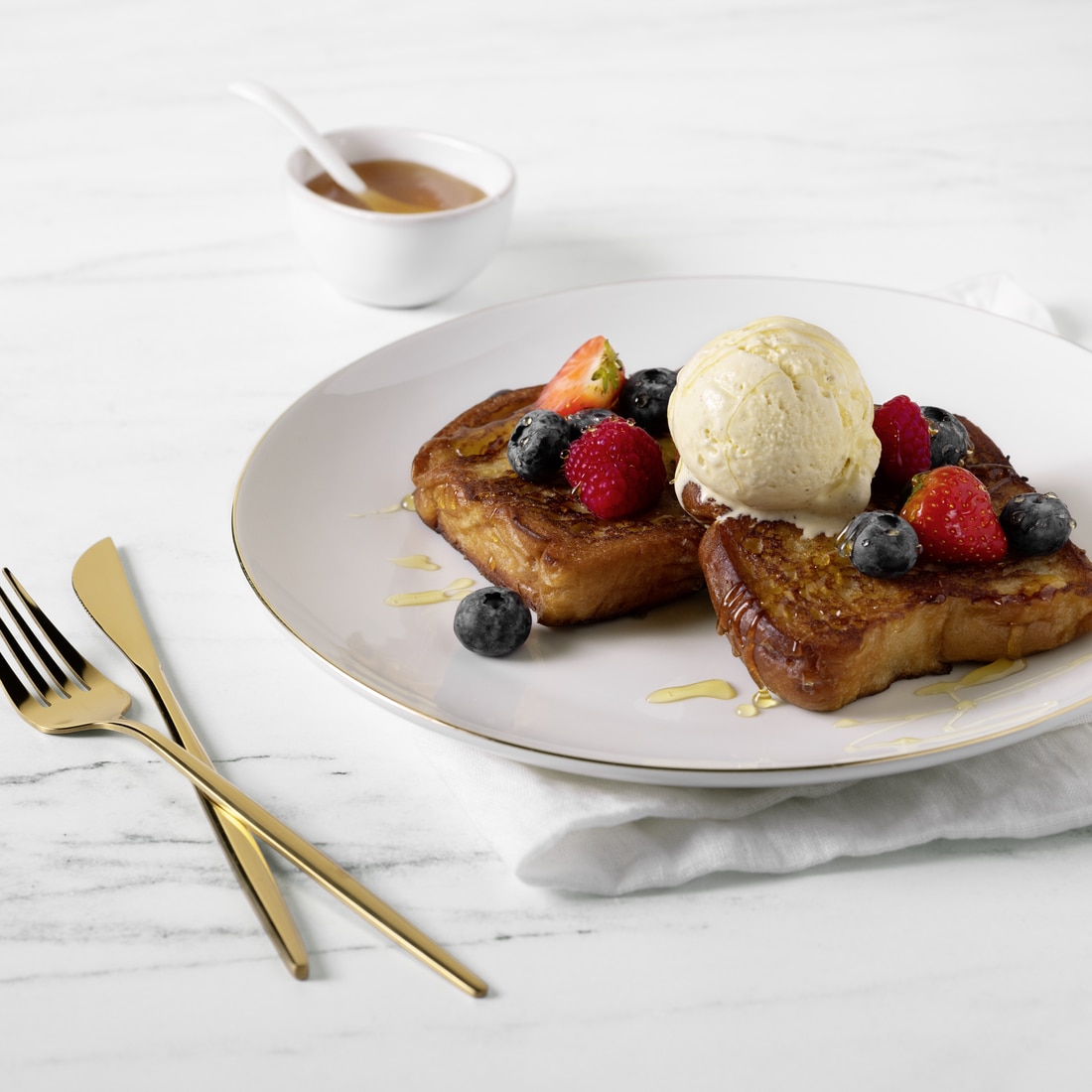 French toast with Carte D'Or Madagascan Vanilla ice cream and a selection of summer berries
Ingredients
4 slices brioche loaf
1 egg
250 ml milk
15 g sugar
1 tsp cinnamon
2 scoops Carte D'or Madagascan Vanilla Ice Cream Dessert
Optional: summer berries
How to make
In a bowl, mix together the egg, sugar, cinnamon, and milk.

Dip each slice of brioche in the egg mixture, letting them soak for a bit before placing them on a plate.

Heat a bit of butter or oil in a non-stick pan over medium heat.

Fry the brioche slices, a few at a time, for a couple of minutes on each side or until golden brown.

Arrange the French toast on a plate, scoop Carte D'Or Madagascan Vanilla ice cream on top, and serve with your choice of toppings - we love strawberries, raspberries, blueberries and honey.
Delicious Recipes
Apple Tarte Tatin with caramelised Granny Smith apples and Carte D'Or Madagascan Vanilla ice cream.

8

people

Medium

20 min

40 min

Chocolate hazelnut brownies with honeycomb and Carte D'Or Indulgent Chocolate ice cream

14

people

Medium

35 min

25 min

Chocolate-chip cookie vanilla ice cream sandwiches, with Carte D'Or Madagascan Vanilla ice cream.

12

people

Medium

30 min

15 min
servings

people

difficulty

prepTime

cookTime